GCU FM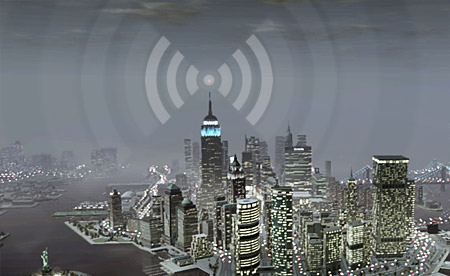 Плейлист:
The Theme from GTA 2
The Theme from GTA 3
The Theme from GTA: Vice City
Michael Hunter - "The Theme from GTA: San Andreas"
Theme from GTA: Liberty City Stories
The Theme from GTA: Vice City Stories
Michael Hunter - "Soviet Connection"
Small Faces - "Ogdens' nut gone flake" (1st GTA5 trailer)
Stevie Wonder - "Skeletons" (2st GTA5 trailer)
Queen - "Radio Ga Ga" (Michael trailer, GTA5)
Jay Rock ft. Kendrick Lamar - "Hood gone love it" (Franklin trailer, GTA5)
Waylon Jennings - "Are you sure hank done it this way" (Trevor trailer, GTA5)
The Chain Gang Of 1974 - Sleepwalking (Official trailer, GTA5)
2pac - "I don't give a f**k"
Accept - "Balls to the wall"
Afrika Bambaataa ft. The Soul Sonic Force - "Renegades of funk"
Agallah ft. Sean Price - "Rising to the top"
Amy Holland - "She's on fire"
Autograph - "All I'm gonna take"
Beny Moore - "Maracaibo Oriental"
Big Daddy Kane - "Warm it up Kane"
Billy Idol - "White wedding"
Black Rob - "By a Stranger"
Black Uhuru - "Great train robbery"
Bob Marley ft. The Wailers ft. Damian Marley - "Stand up Jamrock"
Bobby Brown - "Don't be cruel"
Bobby Byrd - "Hot pants"
Booker T ft. The MG's - "Green onions"
Boston - "Smokin'"
C.J. - "I want you"
Celia ft. Johnny - "Quimbara"
Compton's Most Wanted - "Hood took me under"
Consequence -"The chase is on"
Conway Twitty ft. Loretta Lynn -"Louisiana woman, Mississippi man"
Cultural Vibe -"Ma Foom Bey"
Cypress Hill -"How I could just kill a man"
Da Shootaz - "Joyride"
Dan Hartman - "I can dream about you"
Danzig - "Mother"
Dazz Band - "Let it whip"
Debbie Harry - "Rush-rush"
Depeche Mode - "Personal Jesus"
Dio - "Holy diver"
Dokken - "Breaking the chains"
Dr. Dre ft. Snoop Dog - "Deep cover"
Dr. Dre ft. Snoop Dog - "Fuck wit Dre day"
Dr. Dre ft. Snoop Dog - "Nuthin' but a - 'G' Thang"
Eazy-E - "Eazy-Er said than dunn"
Ed Bruce - "Mama don't let your babies grow up to be cowboys"
Eddie Rabbit - "I love a rainy night"
Elizabeth Daily - "I'm hot tonight"
Elizabeth Daily - "Shake it up"
En Vogue - "My lovin' (Never gonna get it)"
E-Z Rollers - "Short change"
Faith No More - "Midlife crisis"
Foghat - "Slow ride"
Foreigner - "I want to know what love is"
Foreigner - "Waiting for a girl like you"
Frankie Knuckles - "Your love"
Freeway - "Car Jack"
Genesis - "Turn it on again"
Geraldine Hunt - "Can't fake the feeling"
Global Communication - "523"
Guns N' Roses - "Welcome to the Jungle"
Heart - "Barracuda"
Ice Cube - "It was a good day"
James Brown - "Funky President"
Jerry Reed - "Amos moses"
Joe Cocker - "Woman to woman"
Johnny Gill - "Rub you the right way"
Johnny Harris - "Odyssey"
JoJo Pelligrino - "Freestyle"
Jomanda - "Make my body rock"
Judas Priest - "Electric eye"
Juice Newton - "Queen of hearts"
Kiss - "Lick it up"
Kool ft. The Gang - "Hollywood swingin'"
Krokus - "Long swtick goes boom"
L7 - "Pretend we're dead"
Lakeside - "Fantastic voyage"
Living Colour - "Cult of personality"
Teddy Pendergrass - "Love Tko"
Lucy - "Forever"
Luther Vandross - "Never too much"
Lyn Collins - "Rock me again and again"
Lyn Collins - "Think about it"
Maceo ft. The Macks - "Soul Power 74"
Marshall Jefferson - "Move your body"
Marvin Gaye - "Sexual healing"
Masta Ace - "Me & The Biz"
Max Romeo ft. The Upsetters - "Chase the Devil"
Maze - "Twilight"
Merle Haggard - "Always wanting you"
Michael Jackson - "Billie Jean"
Michael Jackson - "Wanna be startin' somethin'"
Motley Crue - "Looks That Kill"
Munga - "No fraid A"
Nena - "99 luftballons"
NWA - "Alwayz into somethin'"
Ohio Players - "Funky worm"
Ohio Players - "Love rollercoaster"
Ozzy Osbourne - "Hellraiser"
Paul Engemann - "Scarface (Push it to the limit)"
Phil Collins - "In the air tonight"
Philip Bailey - "Easy lover"
Pretty Ugly ft. Royce Da 5'9'' - "Spit game"
Primal Scream - "Movin on up"
Public Enemy - "Rebel without a pause"
Qadir - "Nickname"
Queensryche - "Queen of the Reich"
Quiet Riot - "Metal health"
Ratt - "Round and round"
Rene & Angela - "I'll be good"
Rick James - "Ghetto life"
Rick Springfield - "Human touch"
Rob Base ft. DJ EZ Rock - "It takes two"
Rod Stewart - "Young turks"
Ronnie Hudson - "West Coast Poplock"
Roy Ayers - "Everybody loves the sunshine"
Roy Ayers - "Running away"
Royce Da 5'9'' - "I'm the King"
Royce Da 5'9'' - "We're live"
RRDS - "Innerbattle"
Run DMC - "It's like that"
Saigon - "Spit"
Samuelle - "So you like what you see"
Scorpions - "Rock you like a hurricane"
Shabba Ranks - "Wicked inna bed"
Skyzoo - "I hear footsteps"
Slyder - "Score" (Original Mix)
Soundgarden - "Rusty cage"
SWV - "I'm so into you"
Talib Kweli - "My favorite song"
Termanology - "Here in Liberty City"
The Chakachas - "Jungle Fever"
The Isley Brothers - "Between the sheets"
The J.B.'s - "Grunt"
The Maytals - "Pressure drop"
The Rapture - "No sex for Ben"
Too Short - "The ghetto"
Toto - "Africa"
Toto - "Hold the line"
Unaesta - "La vida rs una lenteja"
Unlimited Touch - "I hear music in the streets"
War - "Lowrider"
Whatever - "Good thing"
Whitey Shafer - "All my exes live in Texas"
Zapp - "I can make you dance"
Кино - "Группа крови"
Серёга - "Король ринга"
Обновление за 06.05.2013
Добавлены треки из трейлеров про
главных героев GTA 5
:
Jay Rock ft. Kendrick Lamar - "Hood gone love it", Queen - "Radio Ga Ga", Waylon Jennings - "Are you sure hank done it this way"
Поделиться:
Войдите, чтобы комментировать: